About EVA London
Held annually in July, EVA London is one of the international Electronic Visualisation & the Arts conferences. The first EVA conference was held in 1990, with the intention to create a space for people using or interested in the new technologies to share their experiences and network in a friendly, collaborative atmosphere. EVA London's focus is on the development and application of visualisation technologies to various domains, including art, music, dance, theatre and the sciences.
EVA London:
has a focus on visualisation for the arts and culture - interpreted broadly to include its implications, effects, and consequent strategies and policies
covers the burgeoning creative uses of digital media for works of art and creative productions
is a networking event for groups and projects, including European projects and groups
includes a free-of-charge Research Workshop for MA, MSc and PhD students and others, to share their research in a friendly and informal setting
is inspiring and informative, collaborative and friendly
EVA London is a conference of the Computer Arts Society, a specialist group of the Chartered Institute for IT (BCS). It is sponsored and supported by these organisations.
---
The Organising Committee
The Organising Committee plans and decides the shape of the conference, invites and communicates with members for the Programme Committee. Its members communicate with and recruit related bodies to run workshops etc within EVA London.
Founding Chair: James Hemsley
Honorary Committee Member: George Mallen
Co Chairs & Proceedings Editors:
Jonathan Bowen, Emeritus Professor at London South Bank University
Nick Lambert, Chair of CAS, the Computer Arts Society
Graham Diprose, Speos Institute Paris & London
Committee members: 
Joanne Armitage
Graham Diprose
Tom Ensom
Francesca Guerrera
James Hemsley
Eleanor Lisney
Irini Papadimitriou
Gareth Polmeer
Carl Smith
Kerry Wear
Jonathan Weinel
The Programme Committee reviews proposals for presentations and advises the Committee. Invitations are sent out annually. However, anyone who would be interested in participating in the review process is welcome to contact the editor of the Proceedings: papers@eva-london.org.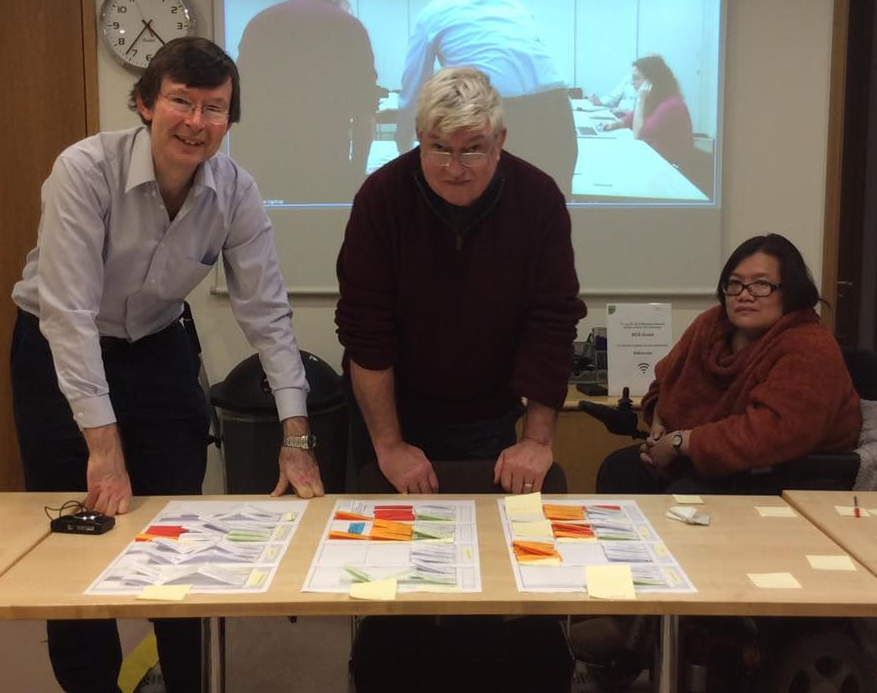 Members of the EVA London Program Committee (L-R: Jonathan Bowen, Graham Diprose and Eleanor Lisney) hard at work!