EVA London 2018 Keynote Speakers
We are delighted to be welcoming Malcolm Garrett, Cecilie Waagner Falkenstrøm and Kate Hennessy as keynote speakers for EVA 2018. They will present on the mornings of the Tuesday, Wednesday and Thursday of the conference respectively. Timing and room information can be found in the conference programme.
---
Malcolm Garrett (RDI FISTD)
Creative Director at Images&Co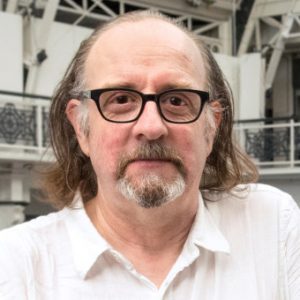 Malcolm Garrett is Creative Director at the design consultancy Images&Co, with offices in London and Manchester. Malcolm is widely regarded as a key influence on the development of contemporary British graphic design. While still at art school in Manchester in 1977 he founded the innovative graphic design group Assorted iMaGes, and subsequently created landmark designs for Buzzcocks, Duran Duran, Simple Minds and Peter Gabriel. He moved to London in late 1978 and in 1983 went on to establish 'The Bank', the first design &arts collective in Shoreditch in East London. He introduced computers to the design studio in the mid-80s, and subsequently became one of the first designers of his generation to apply himself entirely to interaction design. In 1994 he established the pioneering digital agency, AMX, one of the first in Shoreditch (now known as 'tech city'). In 2000, he became the first RSA Royal Designer in what was still called 'new media'. Malcolm is noted for his collaborative and user-focused approach to design, which he refers to as 'connected communications', as well as his commitment to design education at all. He is a Founder and Joint Artistic Director of the annual Design Manchester festival, now in its sixth year.
More information: http://www.malcolmgarrett.com (@malcolmgarrett)
---
Cecilie Waagner Falkenstrøm
Artist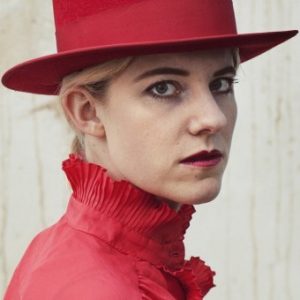 Cecilie Waagner Falkenstrøm is a young award winning artist employing new media (e.g. artificial intelligence technology) to create interactive artworks. Her artworks have been exhibited internationally and are the cornerstone in her practice-based PhD at Royal College of Art in London. Cecilie works in the intersection between artificial intelligence (AI), art and philosophy. Cecilie's "ARTificial Intelligence FRANK" has been awarded the international digital art prize "The Lumen prize 2017", "The BCS Artificial intelligence Award" and the British Art and Humanities Research Counsel's "TECHNE Award 2017".
More information: http://www.ceciliefalkenstrom.com/
---
Kate Hennessy
Associate Professor at Simon Fraser University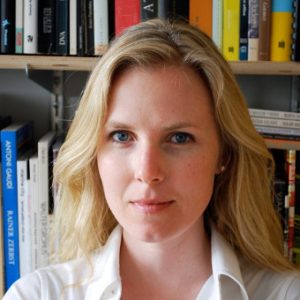 Kate Hennessy is an Associate Professor specializing in Media at Simon Fraser University's School of Interactive Arts and Technology (SIAT). As the director of the Making Culture Lab at SIAT, her research explores the role of digital technology in the documentation and safeguarding of cultural heritage, and the mediation of culture, history, objects, and subjects in new forms. Her video and multimedia works investigate documentary methodologies to address Indigenous and settler histories of place and space. Current projects include the collaborative production of virtual museum exhibits with Indigenous communities in Canada; the study of new digital museum networks and their effects; ethnographic research on the implementation of large scale urban screens in public space; open-access and innovative forms of publishing; and, the intersections of anthropology and contemporary art practices. She is a co-founder of the Ethnographic Terminalia Curatorial Collective and is the co-curator (with Vince Dzeikan) of the exhibition program MWX 2018 at Museums and the Web, Vancouver.
More information: http://hennessy.iat.sfu.ca/mcl/