EVA London 2019 Keynote Speakers
Tuesday, 9th July 2019
Robots and Art from 1960s to the Present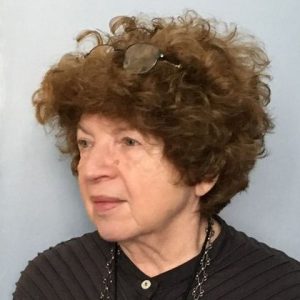 Jasia Reichardt was born in Warsaw, Poland, in 1933. In the 1950s, she was assistant editor of Art News and Review, a weekly arts magazine. From 1963 to 1971 she was assistant director of the Institute of Contemporary Arts in London. In 1968 she curated the Cybernetic Serendipity and Fluorescent Chrysanthemum exhibition at the ICA and was editor of Cybernetic Serendipity: The computer and the arts, a special edition of Studio International magazine, which was published at the same time. From 1974 to 1976, Reichardt was a director of the Whitechapel Art Gallery. Since 1990, with Nick Waldley, she has taught at the Architectural Association and other colleges. She has organised and catalogued the Themerson Archive.
Wednesday, 10th July 2019
Media Artist and Trained Radio Telescope Operator – Project Cogito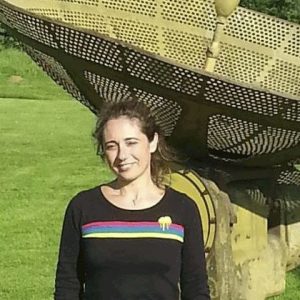 Daniela de Paulis is a media artist, licensed radio operator (IU0IDY), and trained radio telescope operator. Since October 2009, she has been artist in residence at the Dwingeloo radio telescope where she has developed the Visual Moonbounce technology. Since 2010, she has been collaborating with a number of international organisations, including Astronomers Without Borders, for which she is the founder and director of the Arts programme. She is member of the permanent international SETI (Search for Extraterrestrial Intelligence) committee, the only worldwide forum for SETI scientists, and member of the METI (Messaging Extraterrestrial Intelligence) advisory panel. She is a regular contributor for the Wow! Signal Podcast. She has published her work with the Leonardo MIT Journal, Inderscience and Cambridge University Press, amongst others.
Thursday, 11th July 2019
Sound and the Feeling of Presence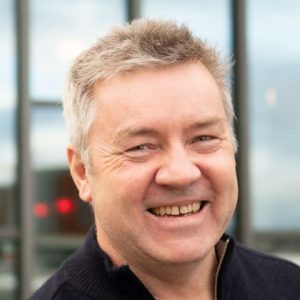 Mark Grimshaw-Aagaard is the Obel Professor of Music at Aalborg University, Denmark. He has published widely across subjects as diverse as sound, biofeedback in computer games, virtuality, the Uncanny Valley, and IT systems and also writes free, open source software for virtual research environments (WIKINDX). Mark is series editor for the Palgrave Macmillan series Studies in Sound, and his books include the anthologies Game Sound Technology & Player Interaction (IGI Global 2011) and The Oxford Handbook of Virtuality (Oxford University Press 2014), and, with co-author Tom Garner, a monograph entitled Sonic Virtuality (Oxford University Press 2015). A two-volume co-edited anthology, The Oxford Handbook of Sound & Imagination, is due in 2019 from Oxford University Press as is the co-authored The Recording, Mixing, & Mastering Reference Handbook.