Past EVA London Conferences
The conference proceedings are published online and in print every year, and are listed in the publications section.
For each year of EVA London prior to 2016, the conference programme with speakers and titles is available in our archival website - with more detail available for recent years:
You can find videos of some of the past EVA London keynotes on the BCS YouTube channel.
*This is a complete archive of the EVA London website prior to a major update in 2017, and is hosted here on a temporary basis.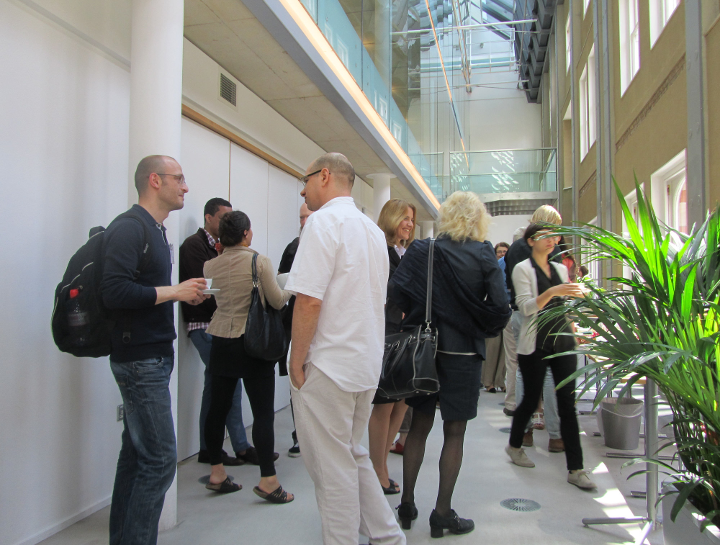 Photo of attendees at the BCS during EVA London 2014 (Photo credit: Eleanor Lisney).